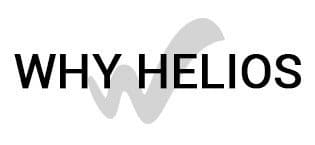 Helios is a forward-thinking, fast-moving manufacturer of a broad range of carrier-class Wireless Cellular products for the telecom industry and Critical Communication products for public safety industry. We offer a fast-paced, start-up environment where team members work on innovative and intelligent solutions for the rapidly evolving world of Wireless & Wired communications.
At Helios, you'll be presented with opportunities to regularly contribute to the Company's success in a stimulating and collaborative work environment with the opportunity for professional and personal growth.
We have been always expanding our team and are always on the lookout for talented individuals with a passion for technology, excellence and innovation in our industry.
Our goal is to ensure that each employee is positioned to regularly challenge their skills and increase their knowledge and experience.
Qualified candidates are invited to respond to job postings or to contact us by email at HR@heliostelecom.com.
Backend / Embedded Software Engineer
We are looking for a backend / embedded software engineer to join our software team developing the Linux embedded control software that runs on the FPGA system-on-chip at the heart of our products. The team uses agile practices and works with everything from FPGA interfaces and low-level device drivers, embedded Python, to web GUIs and remote management.re to add your own text.
FPGA Design Engineer
Our FPGAs implement high performance signal processing and networking at 10s of gigabits per second. We are looking to expand our FPGA team with an additional FPGA Design Engineers to work on our new range of 5G products and enhancing our existing products. We use the Xilinx design environment, and the FPGA team works closely with the software and hardware teams.
System Engineer Radio Networks
Technical leadership in wireless technologies, particularly 4G evolving to 5G, and individual contributor role to support business development and sales of HELIOS Technologies portfolio globally. Focus of this role is to provide technical expertise in radio networks to support our global sales teams covering both customer meetings demonstrating and educating customers on the HELIOS portfolio, but also support to customer projects and design needed for customer projects and activities.
Country Manager – Various Countries in Europe
To plan and carry out all sales activities on assigned account or areas or countries. Responsible for ensuring customer satisfaction and managing quality of product and service sales until the delivery to meet the budget and contribute company growth. Manage sales account and the partner and develop new sales opportunities in focus area (Cellular/Public Safety/Critical Communications/Transport Communications/Smart Cities/Wireless Backhaul) and maintain recurring sales revenue and keep increase customer satisfaction; Plan sales forecast and perform sales activity for the achievement; Support sales engineering team and post sales team to win business and maintain business for long term.